ARTSHINE in a Box Review: Colourful Chameleon & Northern Lights!
*This box was sent to SubscriptionBoxes.ca for review purposes and is our honest opinion.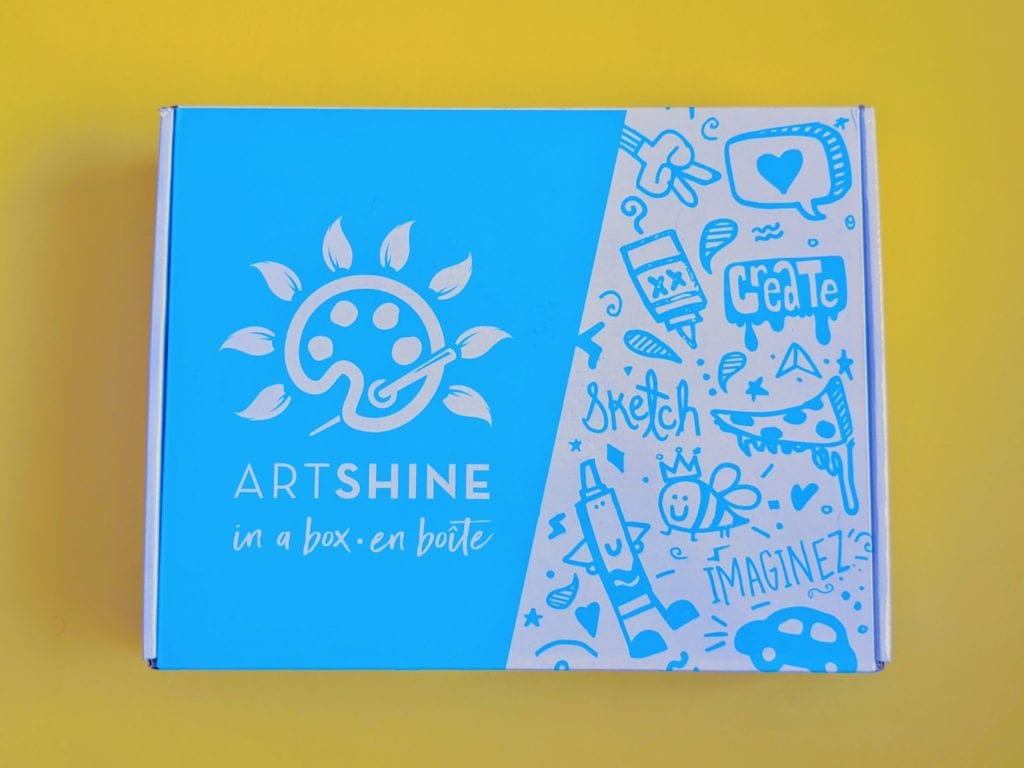 ARTSHINE in a Box is a new Canadian visual arts subscription box for kids aged 4-12 years old. Each month your child will receive an exciting art kit that explores a different theme and art medium. Some of the lessons and techniques your child may learn are drawing, pastels, painting, 3D pens and more.
The Artshine company has been around for several years making a difference in many communities in Ontario and Montreal. They provide mobile art programs to schools, churches, youth programs, community centre, retirement homes and more. The sister company ART4ALL is a non-profit program providing art programs for all people, many of who are disadvantaged by life circumstances, income and ability.
GET ONE, GIVE ONE. For every 'Artshine in a Box' kit/lesson ordered, [they] donate one to a child in need.
Subscription: ARTSHINE in a Box
What's in the box: 
All the supplies needed for the project
Printed tutorial with step-by-step instructions
Online video tutorial link
Recommended Ages: 4-6 years old & 7-12 years old
Cost: $34.95 CAD monthly or less for longer subscriptions
Shipping: FREE shipping
Other Box Options:
Seasonal Boxes

 

– A one-time seasonally themed box with one project, plus a printed step-by-step guide, best suited for children aged 7-12. $19.95- $24.95
Premium Boxes

 

– A one time box with one theme and 3 projects, plus access to 3 video tutorials, best suited for children aged 7-12. $69.95
ARTSHINE in a Box

 

"Colourful Chameleon & Northern Lights" Review: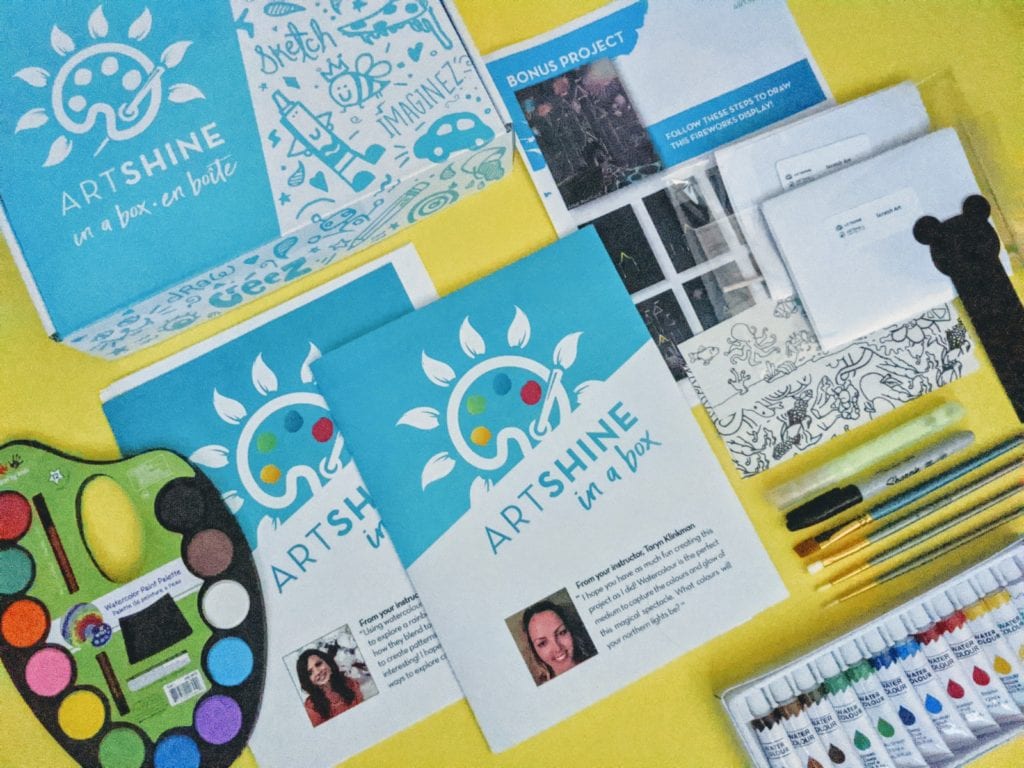 Each ARTSHINE in a Box kit comes with all the supplies needed to create a beautiful art project that your child will be so proud to show off. With the structure of an online video tutorial, it ensures a wonderful masterpiece will be created.
We were very lucky to receive two elementary age projects to review in one box. One main project for each of my daughters. Plus a few small bonus projects.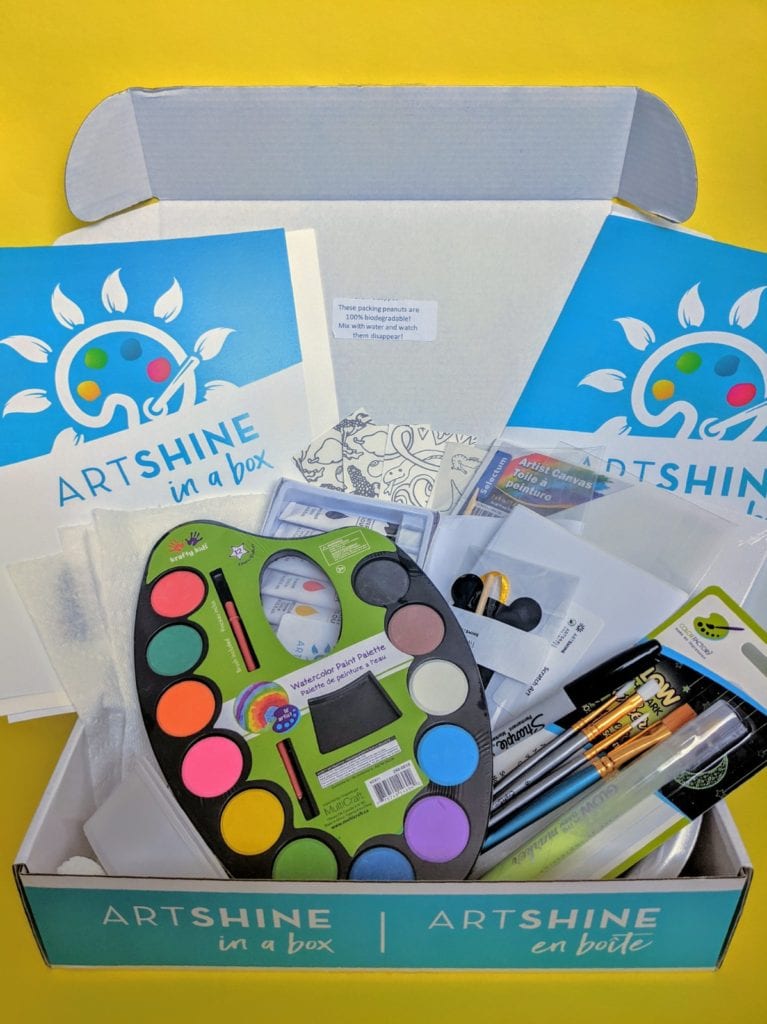 Project #1: Colourful Chameleon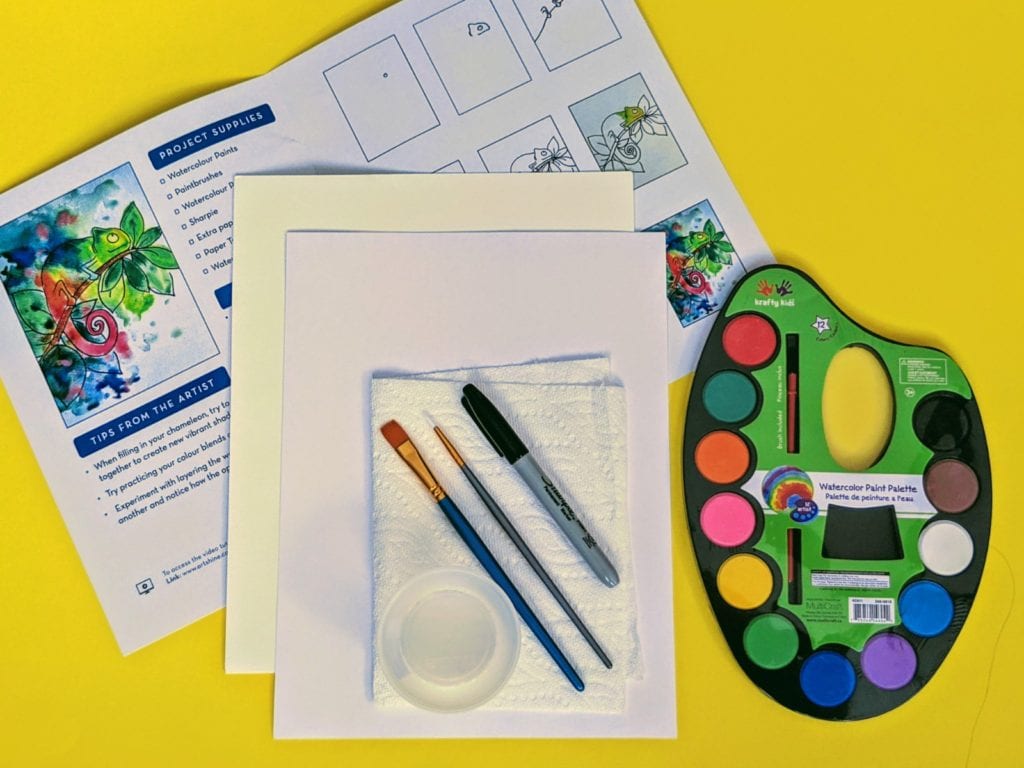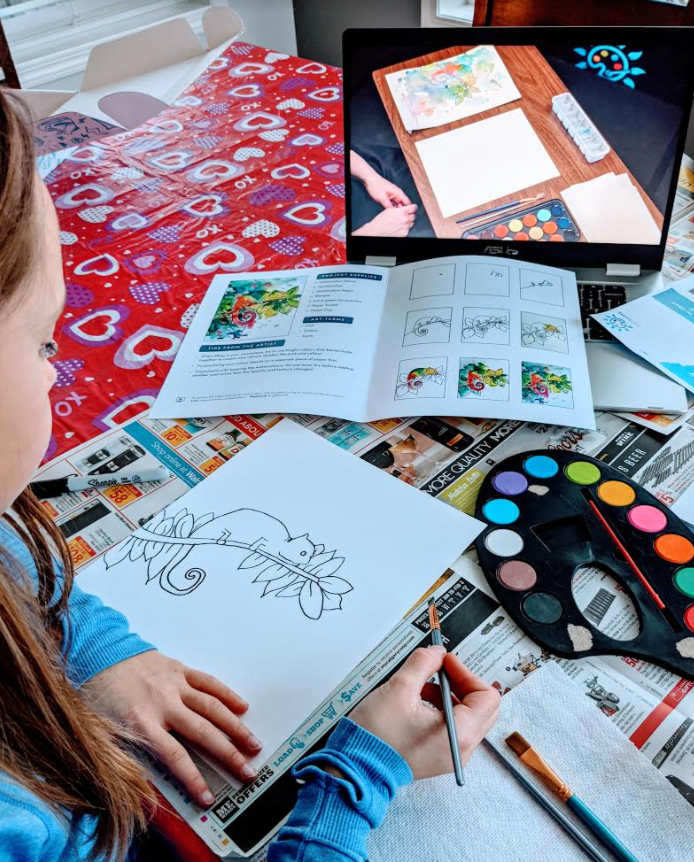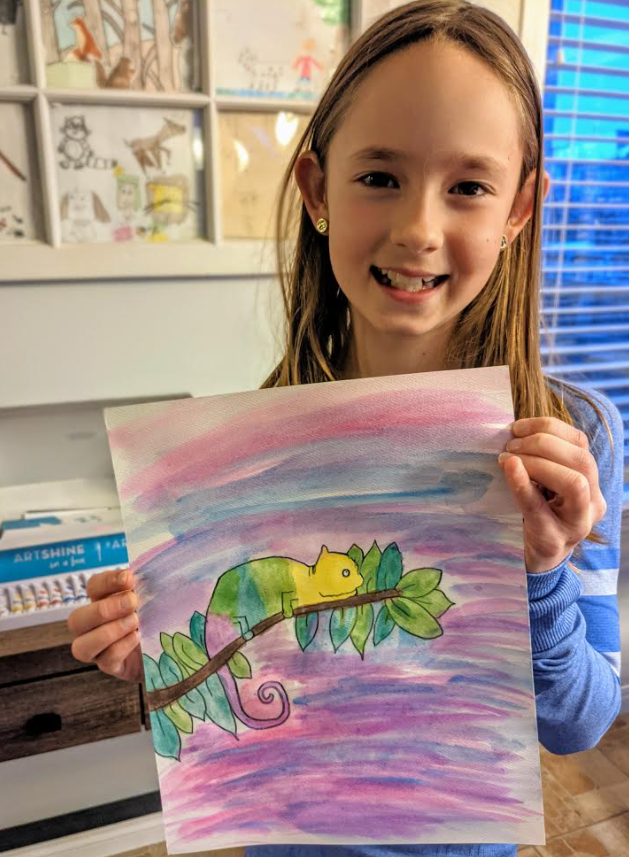 Project #2: Watercolour Northern Lights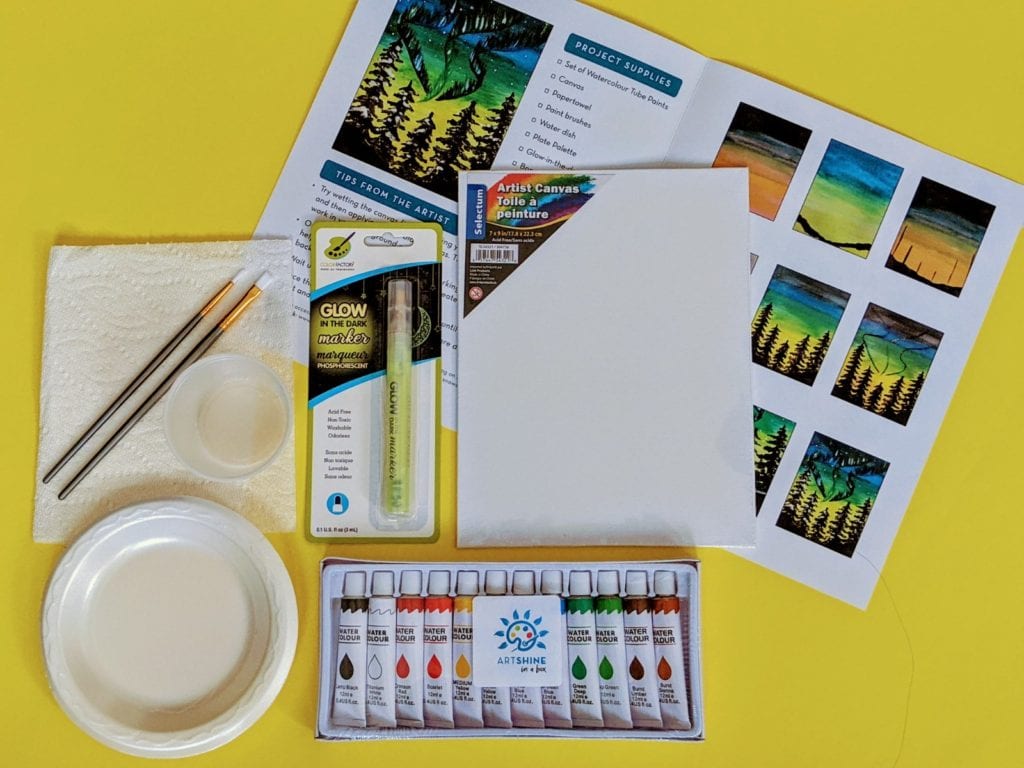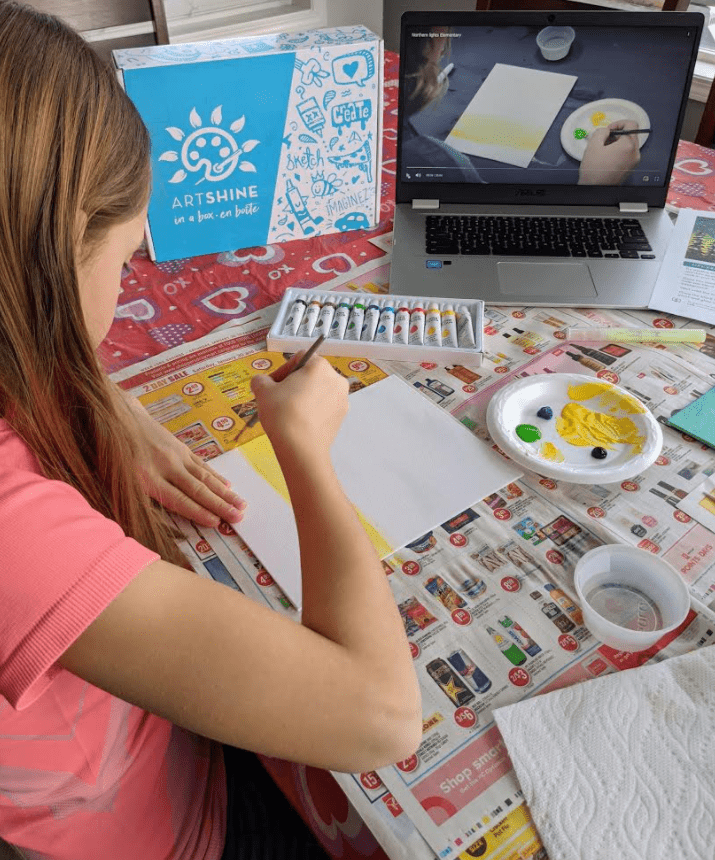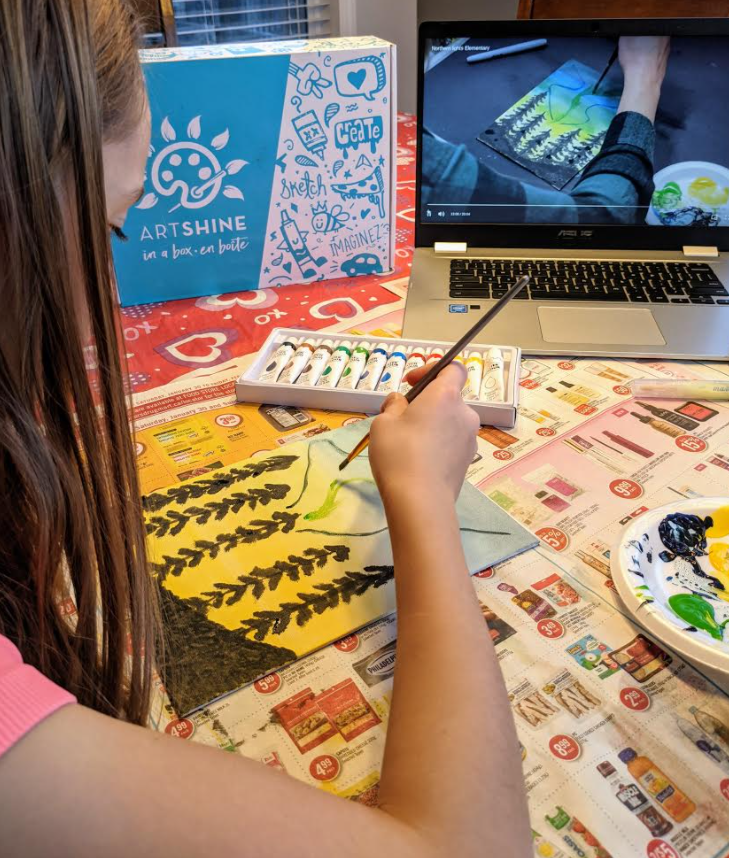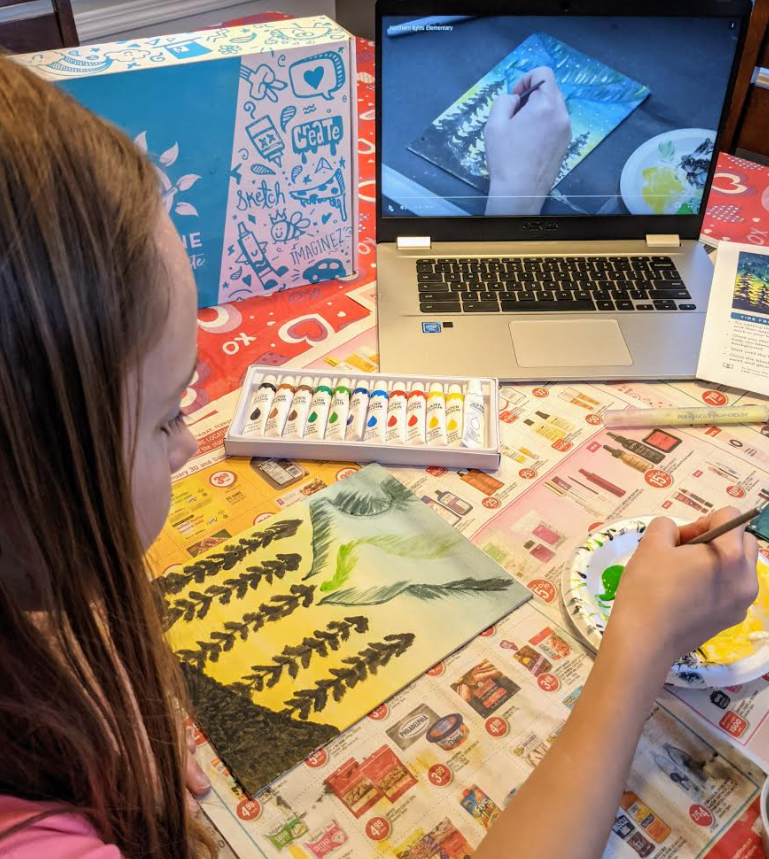 Bonus Projects: Scratch Art, Scratch Art Bookmark and Colouring Bookmarks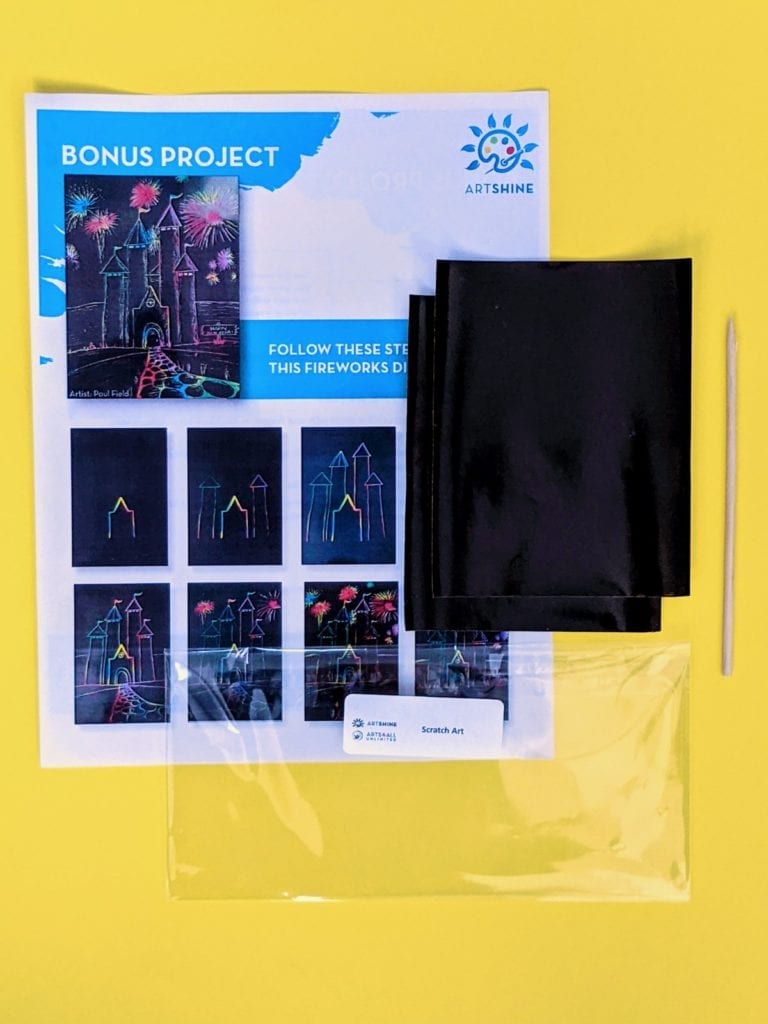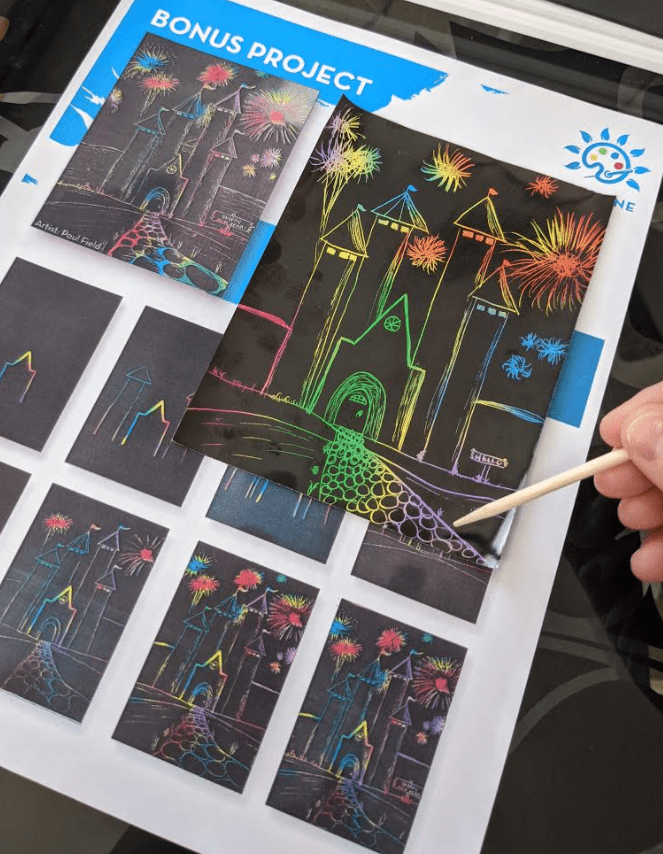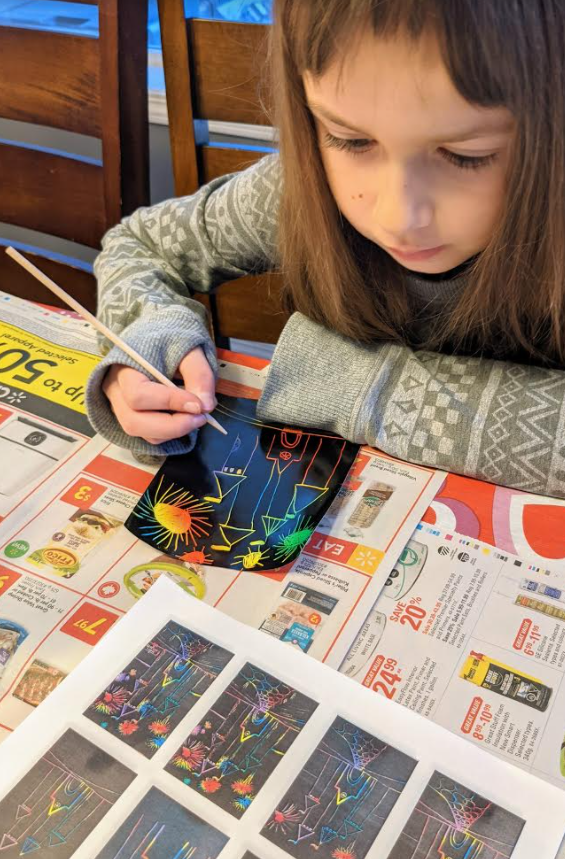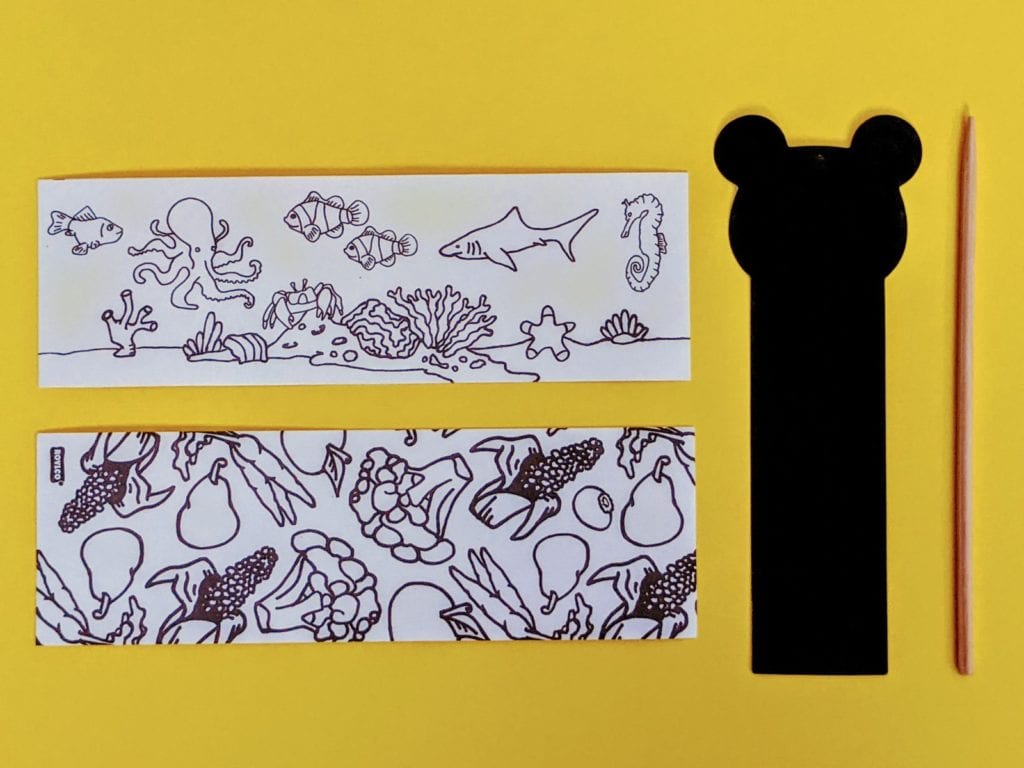 Recommendations: The ARTSHINE in a Box comes with everything! I could not believe how they completely included everything you could possibly need to create to perfect project, in one box, right down to the water dish, paper towel and paint mixing plate! As a mom I love this box, because I don't have to do any of the planning and gathering of supplies. Everything is so straightforward! The videos were amazing! It was like my kids had their own private instructor teaching them cool art techniques, except they could pause and replay as often as needed. Our box also came with a few other simple bonus projects. These are quick and easy when you only have a few minutes to craft! They don't require any setting up or much cleaning up and are perfect as a grab and go project too! And those 100% biodegradable packing peanuts are possibly the coolest idea ever! Our whole family enjoyed watching the magic of them disappear completely before our eyes! My kids have seen some of the paintings I have created in the past from PaintNite, this is their own kid version. This box is not just another art box, it allows your kids freedom to create and design while producing something they will be incredibly proud to display and show everyone.